HAH – 301, One of the first 3L/min Hydrogen Inhalation Device
| Model Number | AOHC-HH-3000 |
| --- | --- |
| Brand Name | Health And Hydrogen |
| Output of H2 | 2000 ML per minute |
| Output of O2 | 1000 ML per minute |
| Power | 220V±10% 50H |
| Rated power | 65W |
| Time setting | 0~99 minutes |
| Size | 15 X 11 X 9 (Inches) |
| Weight | 10 kg |
| Applicable water | Distilled water only |
| Recommended using time | 60 – 400 minutes per day (or as per Doctor Recommendation) |
| Applicable occasions | Home, Clinic, Hospitals, Rehabilitation Center Etc. |
Note: Free Shipping: Usually Shipped with in 3 days. International shipments can take longer.
Description
How is Hydrogen Generated – PEM Technology
The purpose of inhaling hydrogen is for medical purposes and hence the purity of inhaled gas is crucial. Water electrolysis technology appropriate for inhalation includes the polyelectrolyte method (PEM).

Polyelectrolyte (also known as PEM Proton Exchange Membrane) is the safest way to produce hydrogen frequently inhaled at hospitals and home. Health and Hydrogen Inhalation device uses the PEM technology in their devices.
Right way of inhaling HYDROGEN is to mix it with OXYGEN
If HYDROGEN is inhaled alone, it creates HYPOXIA, hence it needs to be added with OXYGEN. Using PEM, the distilled water is broken into Hydrogen and Oxygen, and both are mixed to be inhaled by the patient. Health and Hydrogen Inhalation device provides both the gases for inhalation at the same time.

Intake Quantity
Health and Hydrogen machine provides 3L/min output, concentration of hydrogen and the oxygen being 66.6% and 33.3% respectively.
Hydrogen Oxygen Machine Structure Analysis
Drainage Schematic Diagram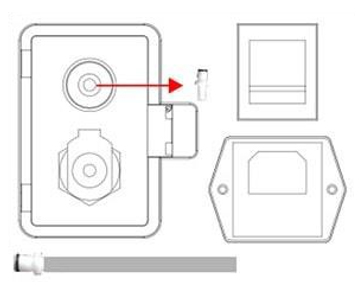 01
Take out the drain connector and connect the drain connector to the drain pipe. When taking it out, try to pull it out by hand
02
Before inserting the drain connector into the drain hole, prepare a container for the drained water.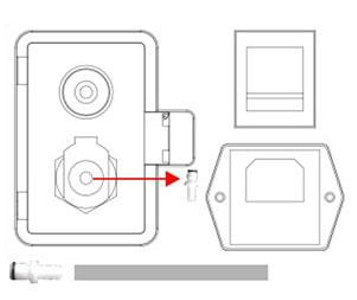 03
Press down the metal piece and pull out the drain connector. If water leaks out when the drain pipe is separated from the drain connector, wipe it with gauze or towel.
04
Return the drain connector to its original position